ABOUT US
BO MATHISEN
Produces photography and film for advertising, corporate clients and editorial. He is one of Norway's most awarded photographers and has worked several years as a staff photographer in Norway's biggest newspaper, VG. Before and after that period he has worked for a number of magazines and has extensive experience within commercial/advertising photography. He has held several exhibitions with own photographs and made the award-winning book Mayday with own photos from around the world.
Awards:
Bo Mathisen has won the main prize in the Picture of the Year among a total of 20 prizes in the Norwegian press photography competition. He has won 4 prizes in the Fuji Award competition including Award of Merit. He has also received 2 prices in the Best Picture category of The Communication Price. The TV documentary Tung, which he filmed and partly directed, was nominated for Best Documentary in Gullruten ("Golden Square"), and his book Mayday received a silver price in the prestigious award Most Beautiful Book of the Year.
Challenges may be in line, Bo Mathisen delivers gold-edged images. Either he catches the blast base in hard work one hundred meters below sea level - or dairy farmers who make sure the breakfast is just the way you want it. His gaze is a living lens that gives you exactly what you want - but did not think possible.
---
JEANETTE PLESNER 
Has a degree in interior-design, but lately she has shifted her focus towards graphic design and studio- portrait photography.
She is working on design of company presentations, brochures etc.
---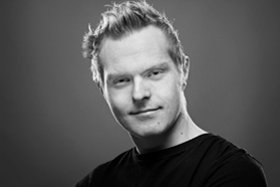 KRISTOFFER HARTMARK
Completed the media-graphic Exam (Svenneprøven) early 2017, after having been a trainee with Bo since late 2013. Has a Bachelor´s degree in Multimedia-technology, and has experience within multiple fields of video-production, such as multi-cam productions, 3D, animation and other visual effects.
He has worked with communications technology through multimedia presentations and interactive solutions. 
---
TOMMY STRØMMEN
Completed the Photography Exam (fagprøven) late 2013, after having been a trainee with Bo since 2011.
He´s now continuing at Bo Mathisen Photofilmproduction as a freelancer, working with film and photography.
Before this Tommy studied graphic design in Norway and Singapore. After receiving his Bachelor´s degree in Singapore, he worked there as a designer and photographer for two years, before moving back to Oslo.